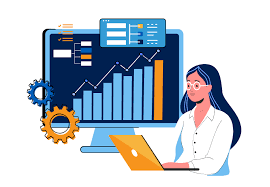 We Provide
Data Science Project Services
APOTAC is a leading Data Science Projects services provides for its Clients.
We  are having our Development Center with Data Center that will help our clients High time and Flexibility.
Receive remarkable results
Help them build their business
Digital consultants Of the audience is under 34 years old






Want to make your Career in Data Science, Analytics or AI ?
APOTAC is the Best Platform for Learning Python, Data Science, Analytics, Machine Learning or AI
Get 100% Guaranteed Job after our Course. Learn from Industry Experts, Call or Whatsapp us for any Query.
Enquire Here for Data Science Projects Queries
APOTAC stays ahead of the curve with Data trends. APOTAC Is Thorough And Professional In Its Approach. They Would First Understand And Do Research On Your Business And Market And Then Would Come Out With An Actionable Marketing Plan. Would Strongly Recommend APOTAC To Anyone - A Start - Up Who Wants To Leapfrog Into A Competitive Market, Or An Established Player Who Would Like To Increase Its Share In The Market.

Denis Robinson
HR Head at PayXnew